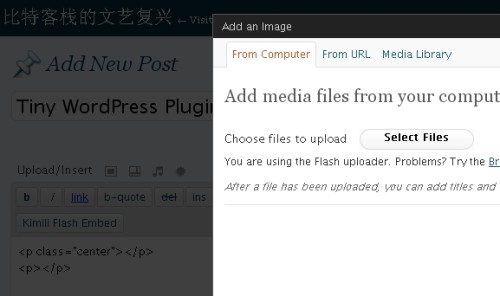 Tired of waiting for Media Manager to load in thickbox on every single insertion ?

Tired of having no control on background interface when thickbox pop-up is on ?

Tired of the fact that neither the Media Manager nor the Shortcode API gives you enough control over where the image should appear ?
Well, I am. So here is a tiny, swiss-army-knife like plugin for all those image controlling freaks out there.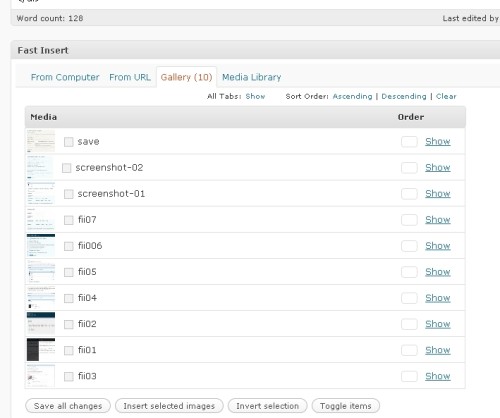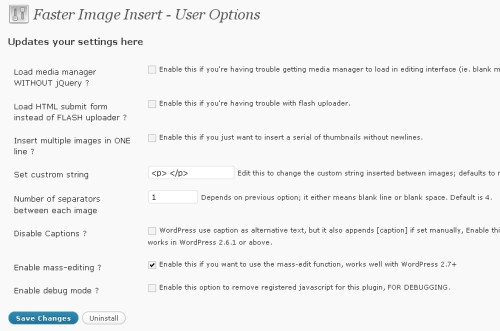 As of 1.5.1
In Development:
trunk: full AJAX interface. (TODO)
Stable Release:
Check download page for Changelog.
中文说明
Faster Image Insert是一款轻便插件,节省WordPress用户等待媒体上传管理器的时间,提供连续插入多张图片的功能(WordPress 2.5以上的默认设定让用户每次只能插入一张图片,或使用内置Shortcode插入所有图片;本插件提供类似WP早期的图片管理界面,同时不干扰WordPress默认上传管理器的正常工作)
最新版本:
稳定版本: